Schedule
CHRISTIAN LINDBERG SCHEDULE
SEASON 2018-2019 and 2019-2020

---
2019
---
13-19 May Conducting Colorado Spring Philharmonic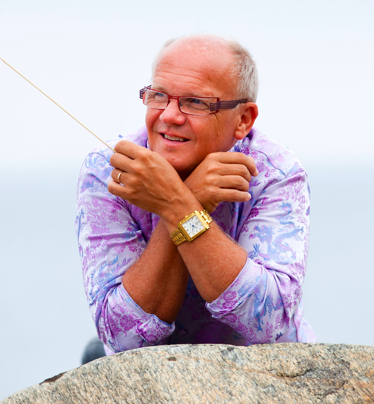 Christian Lindberg: I am very much looking forwards to ending the season with this great symphony orchestra in a program of Sandström Echoes of Eternity, Ravel Bolero, Tchaikovsky Romeo and Juliet, L Mozart Trombone Concerto.
---
22-27 June: Jury Member of the Tchaikovsky Competition, St Petersburg

Christian Lindberg: Immensely proud to be invited to judge in the Tchaikovsky Competition this year! Looking forwards hearing the next generations classical music artists!

---
1-17 July Conducting Israel NK Orchestra "When the Public Decide"
Christian Lindberg: The program "When the Public Decides" is a collaboration with The Israel Opera. Music Ry Rossini and Mozart, as well as the audience´s choice between Mendelssohn Italian, Schubert 5, Beethoven 7 and Haydn "The Clock".

---
19 July Naples: Recital with Roland Pöntinen and Love Derwinger
Christian Lindberg: Looking so much forwards to the recital together wiith my two favorite panists Roland Pöntinen and Love Derwinger. Among other things a brand new arrangement of Stravinsky The Rite of Spring,
---
22-26 July Masterclass Schelswig-Holstein Music Festival
Christian Lindberg: This will be the third time in a row that I make this "Masterclass from Hell" with 8 active students plus as many passive as possible. You can apply for an active position at the class by preparing an unedited youtube clip of a 5-7 minute long solopiece, either alone or with accompaniment. Best of luck!!

---
1-3 August: Conducting Kiev Virtuosi Symphony Orchestra

Christian Lindberg: The great cellist Dmitry Jablonsky contacted me after a concert in Tel Aviv asking me to conduct the wonderful Kiev Virtuosi Symphony Orchestra in his festival in beautiful Gabala, Azerbadjan. It was originally meant to be my holiday, but the orchestra and place was so exciting that I could not resist. Program: Tchaikovsky Romeo and Juliet, Rachmaninov Piano Concerto no 2, my own Mandrake in the Corner and Shor Misical Pilgrimage.
---
4-31 August: Holiday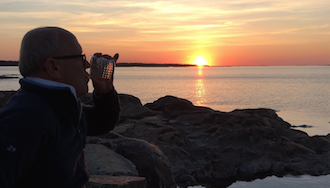 Christian Lindberg: Holiday
---
1-9 September: Daily Routine at Valudden

Christian Lindberg: To be able to handle this varied and extensive schedule I am regularly locking days off to prepare for composing commissions, recitals and conducting events coming up.
---
10-23 Sept Conducting Israel NK Orchestra